Thank you for considering a visit to our church.  At St. Mark's Lutheran Church our doors are open to all!  We strive to be welcoming to everyone!
We are child friendly and welcome children in worship. We offer a wide range of fellowship and Christian Education opportunities. We hope that you will not just visit but make St. Mark's your home.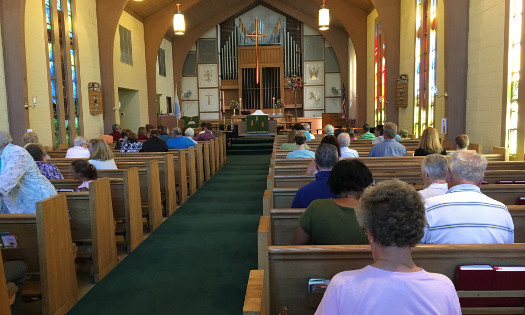 Worship
We offer two traditional services each Sunday at 8:15 AM and 11:00 AM. The services are generally filled with music and liturgy. The music can range from traditional to contemporary.  All services include a sermon and Holy Communion.
Holy Communion
All are welcome to receive Holy Communion. We practice open table fellowship, meaning all who are baptized, regardless of denomination or age, are invited to receive Holy Communion.
What to Wear
There is no dress code for any of our services. You may wear whatever you wish to worship.  Some may wear business attire (suit/tie or dresses) while others may "dress down." Whatever you are most comfortable in.